Experience NAIA – Return on Athletics™ (ROA) Recap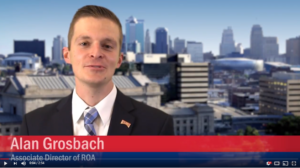 We have undertaken efforts in the first year of Return on Athletics™ to gain a solid understanding of the current value delivered through NAIA intercollegiate athletics.  We have conducted considerable research, using data supplied by our member institutions and publicly accessible databases, and recent trends in NAIA membership recruitment and retention offers evidence our work is being recognized
We engaged in a pilot project this year with selected member institutions to ascertain data elements of interest to those on campus and gain an understanding of the challenges associated with data collection and analysis in the aggregate.
We focused in the pilot on student-athletes enrolled at participating institutions over a four-year period (2013-14 through 2016-17), gathering information on each student's sport participation, persistence, and types and amount of institutional financial assistance.  From these data, we have been able to develop some early analytic 'dashboards' to demonstrate how these types of aggregated institutional data may inform analyses of financial assistance, net financial return and persistence (filtered by sport, varsity/junior varsity and gender).
Data were obtained from a small group of institutions and are intended only for educational purposes, but they will be presented during the 2018 convention as an introduction to the potential for data-driven decision-making.
At the same time, this initial pilot project offered insights important to future success:
Directors of athletics indicated strong interest in gaining aggregate data, and felt this type of information would be well received by presidents and other campus executives. This sentiment was echoed by the few presidents involved.
Future success will hinge on the NAIA's commitment to collect and analyze data in a manner compatible with campus systems, and focused to a large extent on current data.
Stresses on campus workloads, both in information technology and athletics, dictate a comprehensive review of NAIA policies and systems, with particular emphasis on administrative workload and alignment with data elements of greatest value to campus leaders.